LAMINATION SUPPLIES
We offer three different size laminating machines along with multiple sized lamination pouches and sheets. Laminating adds strength, stability, and protection to important documents and badges. We can custom cut laminates to any size that you need and offer different weights.
---
LAMINATION MACHINES
Model 5500 (5.5″)
Model 6000 (10″)
Model 7000 (12″)
Our high quality long lasting laminators are available in 4", 10" and 12". The machines carry a five-year factory warranty against defects or wear out. All models shown include the following features:
Fan cooled outlet table, positioned to prevent "lost" cards
Finned heat sink for additional cooling
Illuminated power switches serve as a reminder and warning
Illuminated ready signal
Brushless gear motor for long trouble-free life
All electrical components are mounted to grounded chassis
Carrier is not required to laminate 3/2-3/2 or thicker pouches
Molded silicone rollers withstand elevated temperatures
Porous bronze bearings are permanently lubricated
Built in thermometer is standard
---
LAMINATION POUCHES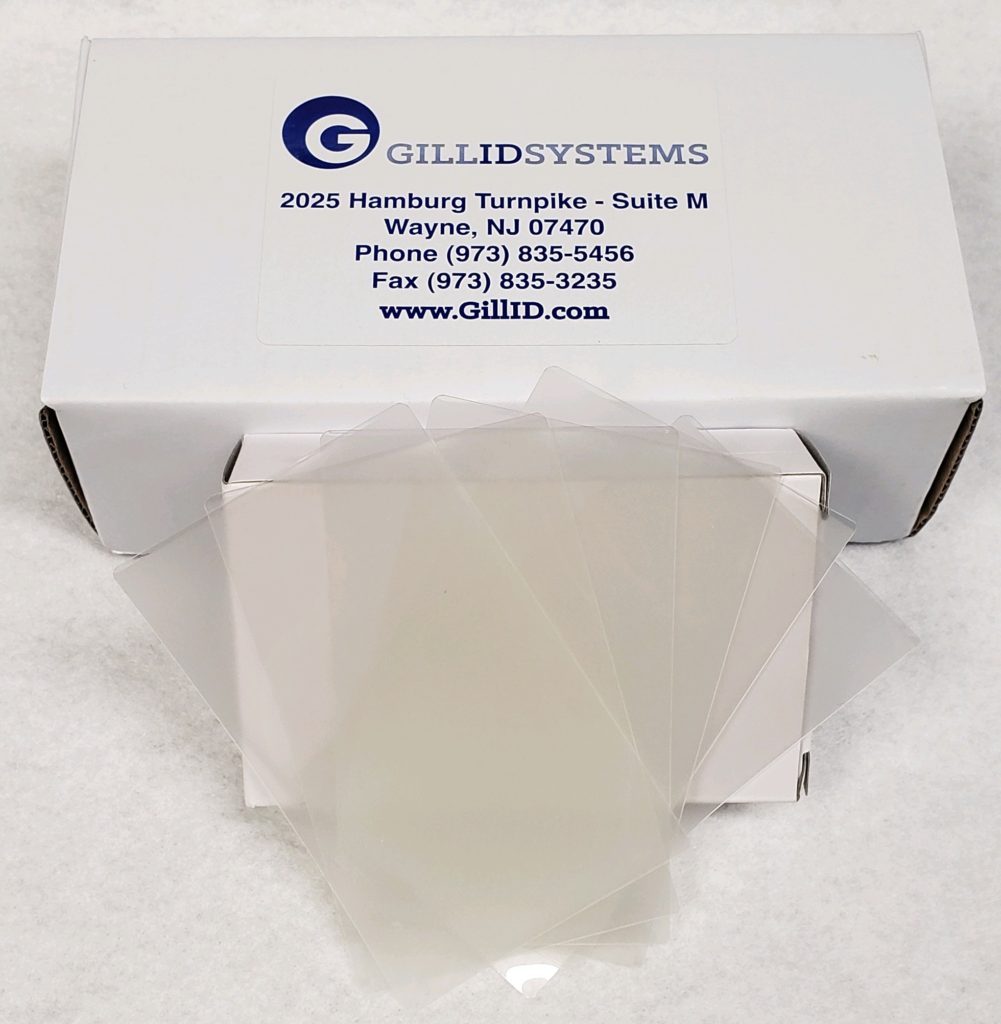 Lamination sheets and pouches are used to protect and seal documents and other important items. They cannot be torn and shield items with color printing from fading. The inside of the lamination is coated with a heat-activated film that adheres to the product as it passes through the laminator. They come in various sizes and weights and are available with a magnetic stripe. Please see below for all of our stock laminate sizes. Please call us regarding custom cut laminates.