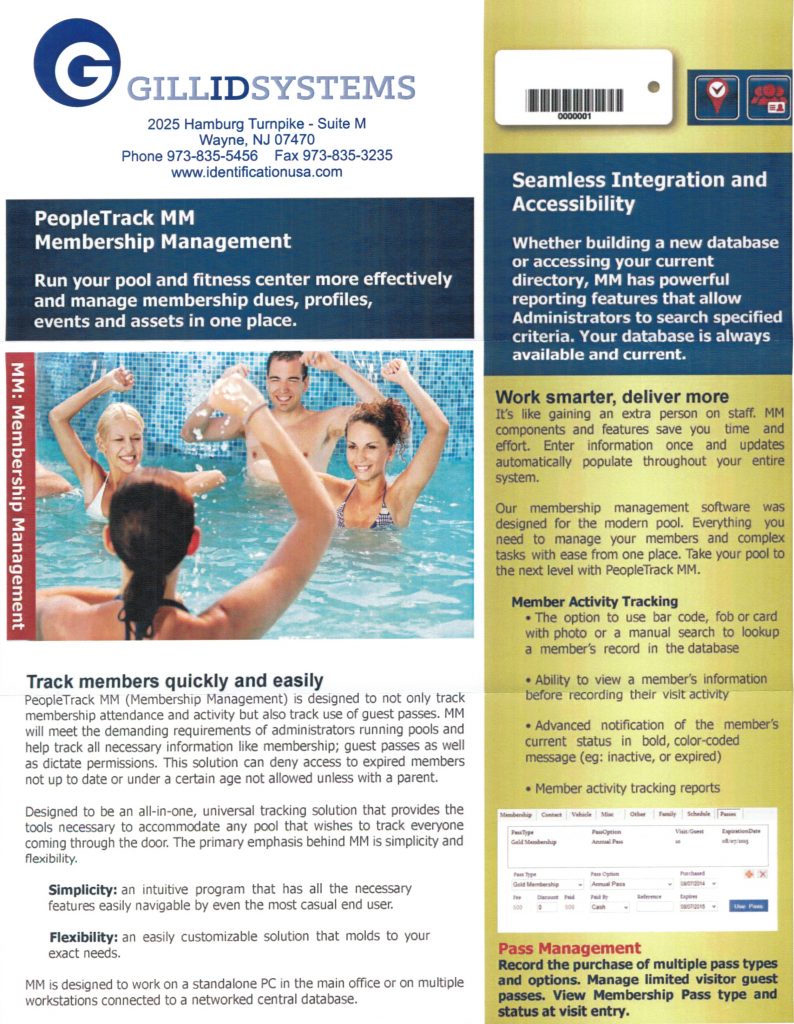 Functions of PeopleTrack MM:
Member Management
Scan & Capture IDs
Verify Authorization
Track In/Out Activity
Print ID Badges
Send Notifications
Track Loyalty Points
Automate All Above
Dynamic Reporting
Family Management
Pass Management
PeopleTrack also offers solutions for Visitor Management & Education. PeopleTrack is proven to verify your visitors are properly checked in and accounted for. This ensures the safety for your other members & staff.
Give us a call at (973) 835-5456 or email [email protected] to schedule a live demo