FARGO PRINTERS
Fargo ID Card Printers provide reliable, flexible and secure card printing solutions that can grow with your business. Various options such as encoding modules and laminators let you modify the printers to your specific needs.
HDP 5000 (Single or Dual Sided Printer)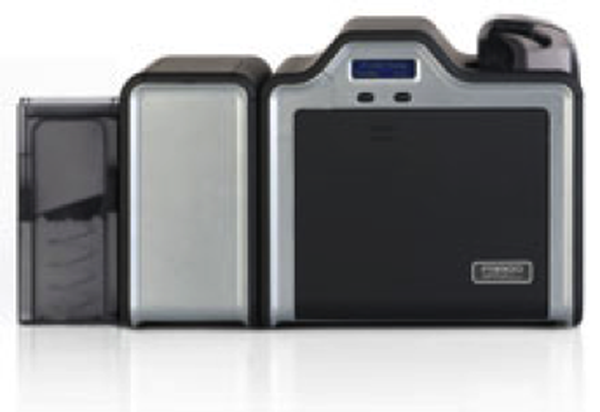 The HDP5000 is perfect for printing technology cards with embedded electronics. It prints high quality images and can be easily upgraded by adding printing, laminating and encoding modules.
Features
Available in Single or Dual-Sided
SmartScreen LCD Control Panel
Optional Single-Sided or Simultaneous Double-Sided Lamination
Easily Upgraded
Fast Printing
Optional High Durable HDP film offers greatly enhanced card durability.
---
DTC 4500E (Single or Dual Sided Printer)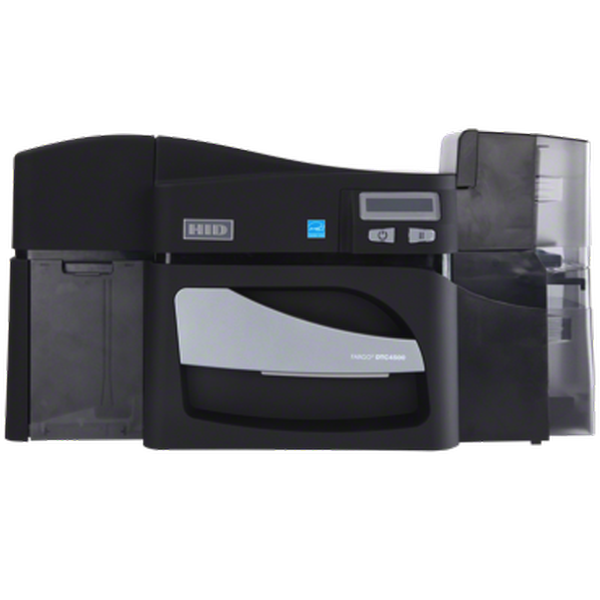 The DTC4500 card printer offers professional, high quality, secure ID cards. Designed for medium-to-large sized organizations, schools, and government institutions, this is a reliable, long-term card printing and encoding solution.
Features
Optional Dual-Sided Printing
SmartScreen LCD Display
Easily Upgraded
Password Protection
USB or optional Ethernet connectivity
Optional Dual-Sided Holographic Image Lamination
Optional 125 kHz, 13.56 MHz, contact chip and magnetic stripe encoding