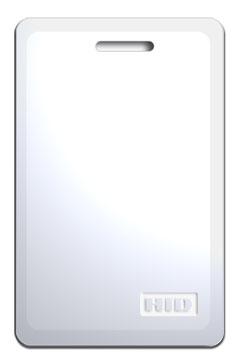 Gill ID is one of the leading providers of HID Proximity Cards that with the vast majority of Keyless entry access control systems
Proximity cards feature cardholder data embedded within the card which can be detected when the card is passed within range of a reader. Proximity cards are used for security, identification, as access control cards, and other applications that require rapid processing speeds. Available bit structure in 24, 26, 34, 35, 36, and standard 37.
Please call us with any questions on Proximity and Smart Cards.